Chimanimani Mountains & Outward Bound ® Melsetter

Last Updated September 01, 2005

Over the years I spent a lot of time in the beautiful Chimanimani Mountains situated near the village of Melsetter in the
Eastern Highlands of Rhodesia (now Zimbabwe). It was there that I first experienced the incredible
Outward Bound ® organization which has continued to have a profound influence on my life.

This site is dedicated to stories about, and photographs of, that delightful part of the earth and the many happy times
spent hiking there or sweating it out at Outward Bound. I welcome any contributions to the site.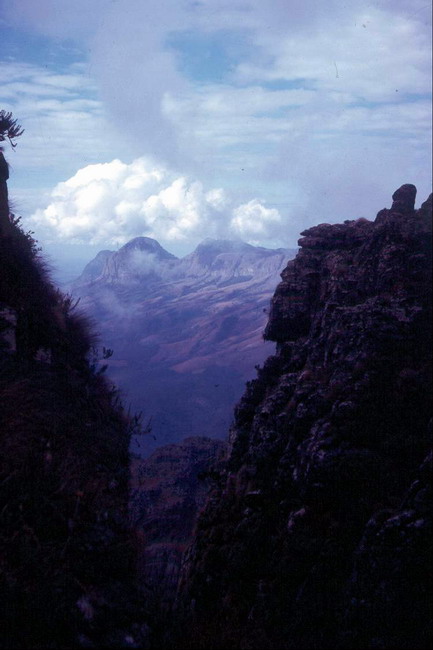 The Wind Tunnels, looking East towards Sugar Loaf

"There can be no doubt that the young of today have to be protected against certain poisonous effects inherent in present day civilization.
Five social diseases surround them, even in early childhood. There is the decline in
• fitness - due to modern methods of locomotion
• initiative - due to the widespread disease of spectatoritis
• care and skill - due to the weakened tradition of craftsmanship
• self-discipline - due to the ever-present availability of tranquilizers and stimulants
• compassion - due to the unseemly haste of modern life" Kurt Hahn, co-founder of Outward Bound

Introduction
Chimanimani Excursion - Plumtree Pals 1973
Outward Bound Melsetter Madala's (Senior Men's) Course # 143 1975
Valediction to Owen Davies, Chief Instructor, Outward Bound Melsetter 1968 to 1976 d. 1994
Trail Mix



Photo Gallery
A selection from my extensive collection of slides and photos

Related Web Sites

The Story of Melsetter (online copy of the book)
Outward Bound International
Outward Bound Canada
Outward Bound Australia
Outward Bound New Zealand
Outward Bound Hong Kong

Outward Bound ® and [the Outward Bound logo] ® are the registered trade and service marks of The Outward Bound Trust Limited, UK.

This site is maintained by Gordon Poultney, now living in Alberta, Canada