Chimanimani Mountains & Outward Bound Melsetter - Introduction

My first contact with the Chimanimani Mountains and Outward Bound ® (OB) was when I was at REPS and had Nigel Bailey in my class. He and I became good buddies and he told me a lot of stories about the OB school based at the foot of the Chimanimani Mountains near Melsetter, on the eastern border of Rhodesia. His father, Bill (one of the founders of the BSAP's PATU - Police Anti-Terrorist Unit) was then warden of the OB school so it was Nigel's home. (It says something of Bill's character that he would send his son to boarding school some 500 km from home - almost at the other end of the country !) When Nigel and I would go on exeats in the bush or to my godmother's farm he would teach me all sorts of bush-craft and survival tactics and we often played tracking and anti-tracking games.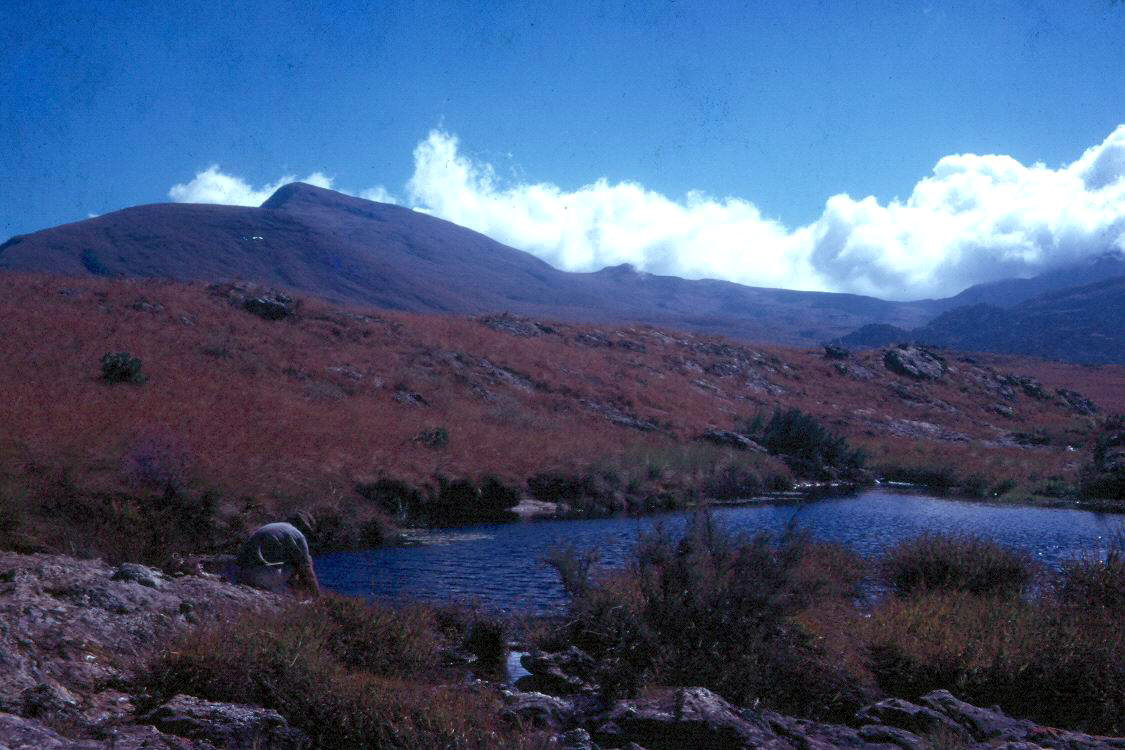 In 1969 my oldest sister, Bronwen, then in her last year at Townsend school in Bulawayo, did a Junior Girls course at Chimanimani. My brother, Dave, followed a year later doing a Standard course as part of his BSAP training. They both returned a couple of times in later years as course instructors. My youngest sister, Jen, did a Junior Girls course in 1971. My first experience of the mountains was in 1972 when my sisters persuaded my Mum and I to spend a few days with them up there. We did a very leisurely jaunt up Bailey's Folly to The Hut, wandered over the Bundi Plain to Skeleton Pass one day and then up Peza another day. On the way out we popped in to the OB school to visit the Baileys and have a swim in the infamous Tessa's Pool. (Photo of a pool on the Bundi River with Peza in the background)

From that first experience I was hooked on the place and over the next few years I did several trips to the "Chims" during school holidays. One such trip was with friends from Plumtree who shared a similar passion for the place - Rawdon (Knack) Ball, Rick Campbell and Malcolm (Hats) Hately - and I subsequently wrote an article about the trip for The Bushman - a publication of the Plumtree School Outdoor & Exploration Society.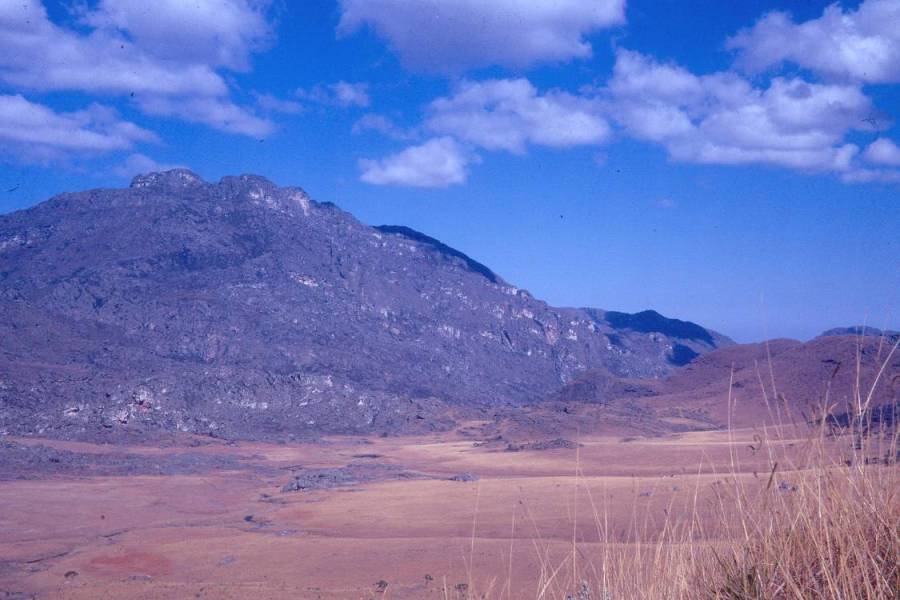 Another trip was with my parents, brother and his good friend, John Goodchild, who was in the BSAP Support Unit at the time. We went up Bailey's Folly and spent the first night at The Hut, having spent the afternoon exploring the Bundi Plain. The next day we walked across the Bundi Valley, over Skeleton Pass (seen in photo), up the Valley of the Twelve Apostles, crossed the Dam Wall and ended up at Kurasika Cave overlooking Martin's Falls. The following day, after spending time looking at the falls, we hiked back to The Hut where we spent a pleasant evening chatting with the Burrell Family whom we had met at Kurasika and who had hiked back that day too. (For more photos of this trip please visit the Photo Gallery.)

Yet another trip was with my very good friend, Willem Pietersen, whose parents owed and operated the Balla Balla hotel during the 70s (Willem attended Saint Stephen's College in Balla Balla during that time.) One of the challenges of getting to Melsetter was transport - it was easy enough to get from Bulawayo to Umtali by train but getting from Umtali to Melsetter posed a major problem due to the lack of public transport ( in those days African busses were not an acceptable mode of transport and the Chims were not a major tourist attraction !) On this trip, having arrived early in the morning in Umtali on the overnight milk-run train from Salisbury, we had breakfast at the station (full English breakfast cost 50 cents in 1973 !) before hitting the road to hitch-hike to Melsetter. We made it to Melsetter Junction by about 11:00 a.m. and sat there for a couple of hours with hardly a car passing by on the Melsetter road, so we eventually went back to the main Birchenough road and caught a lift back to Umtali. There we looked up my cousin, Jamie Thompson, who was then a teacher at Abbey House, Saint Stephen's College at Balla Balla so Willem also knew him. Jamie was spending his school holidays with his girlfriend of the day, Dendra Lamport, and was running the Dairy Den in Umtali. We spent a couple of days with them and then decided to head back to Salisbury, abandoning our quest for the Chims. Back on the road hitch-hiking and after an hour we concluded that since we had come all this way we should give it another try in getting to Melsetter. So we crossed the road and the next car that came along gave us a lift all the way to Chipinga - neither of us had been there before so we figured it would be fun to see the place !! After a quick beer and sandwich at the hotel there we hit the road again and it took us another three lifts to finally get to Melsetter. The next problem was getting from the village to the mountains - so we started walking down the road and ended up walking all the way to the Bailey's Folly base camp. The night was very wet so we ended up sleeping in the shower block - on the hard concrete floor ! The next day we walked up Bailey's Folly pass to The Hut and spent a few hours exploring the Bundi Plain, returning to the foot of the mountains and walking back to Melsetter that evening. We spent the night in the village camp ground and then hitch hiked back to Salisbury, via Umtali, and then returned to Bulawayo by train.

Home