Chimanimani Mountains & Outward Bound Melsetter

Kurasika Tailor - Mort Poultney sits on a rock in the early morning light and stitches up a split
in his shorts !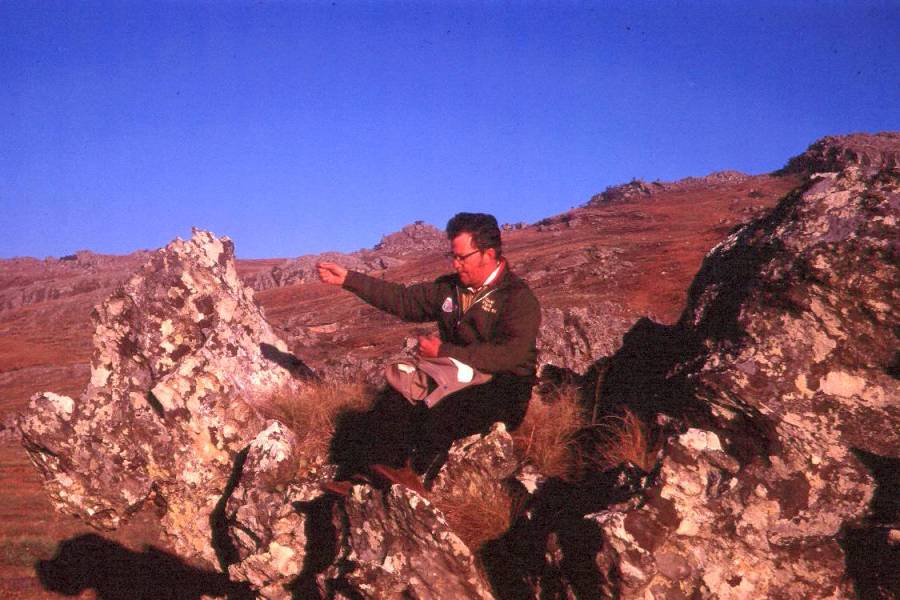 Later we all sat on the same rock - which looked like a small plane - and pretended to "take off".
My Dad always had an eye for an unusual photograph.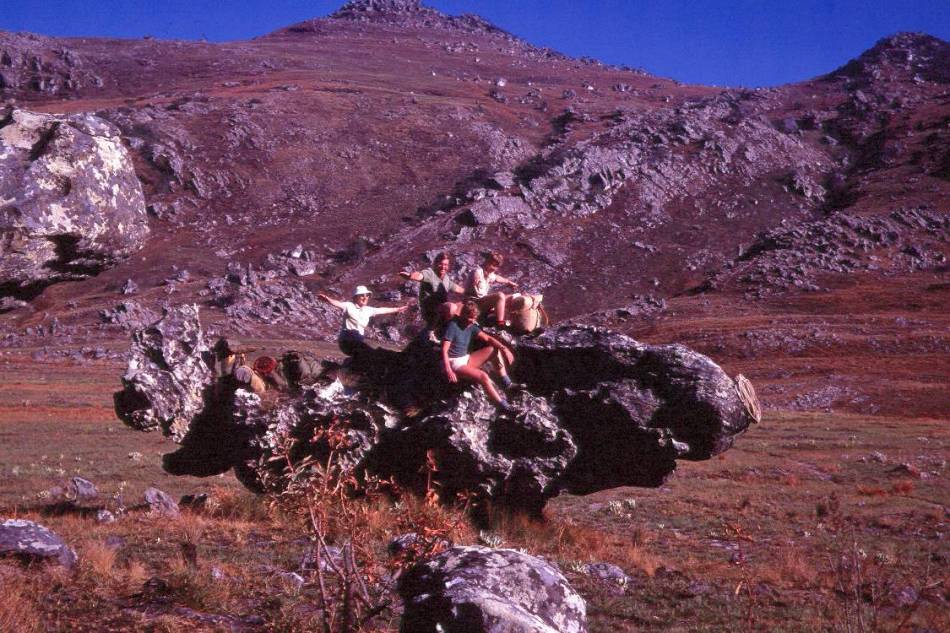 Back